Ontdekken, besparen én beleven doe je met de ZeelandPas!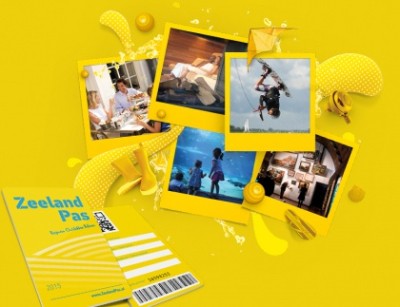 The ZeelandPas will allow you to discover, save and experience!
The ZeelandPas will give you some great discounts at attractions, museums, catering establishments and other experiences. You will find many fantastic special offers throughout Zeeland. For both young and old, for those looking for action or if you simply want to relax; you can discover Zeeland in your very own way with the ZeelandPas.
Discover what Zeeland has on offer; from unique activities in the outdoor Zeeland air, right through to the delicacies on offer by the Zeeland kitchen.
The benefits of the ZeelandPas:
More than € 400,- worth of discounts for just € 4,-
Free transport
A handy overview of the best activities on offer on a compact Z-card
Entry tickets available to purchase in advance via your ZeelandPas
Validity
The ZeelandPas personal card is personal to you and valid from 1st March 2016 to 28th February 2017. Children from 2 years old and adults will need their own individual card in order to be able to benefit from its advantages.
The ZeelandPas is available to purchase from reception.

For more information, please visit www.zeelandpas.nl.