Swimming in the indoor pool, exercising on the climbing wall in the indoor playground, or enjoying some archery with the sport & adventure team. You and your family can enjoy a wonderfully active rest at Campsite de Pekelinge in Oostkapelle, as a result of the many play and sports facilities. Would you rather go out for the day? The campsite is only 3 km from the sea and you can reach the cosy Domburg by bike in just 20 minutes.
As of today it is again possible to make a booking for 2021. Do you want to be sure of your favorite place or do you want to have a ...

Read more

We are very pleased that we are now allowed to reopen most of the campsite. Naturally, we are following the regulations set out by the government and by the recreation ...

Read more

We are so proud of this new family house that we can't wait to show it to you. Book 'De Landmeter' now for an exclusive stay with the entire family!

Read more
"Only by working together can we keep Pekelinge safe for guests and staff Here's how you can help"
Corona Virus
We are delighted to be able to let you know that the camping season is finally starting at De Pekelinge.
We have worked hard these weeks to adapt our facilities and working methods to a 1.5 meter society. Together with our guests, we can make the Pekelinge a safe and beautiful campsite to relax and recover in these hectic times.
We hope to meet you all again soon...at an appropriate distance.
CSR Statement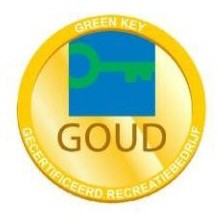 Campsite De Pekelinge wants to operate at the heart of society. We therefore don't just want to think about ourselves, but also devote attention to all people and organisations who have an interest in De Pekelinge.