We would like to take this opportunity to introduce ourselves to you: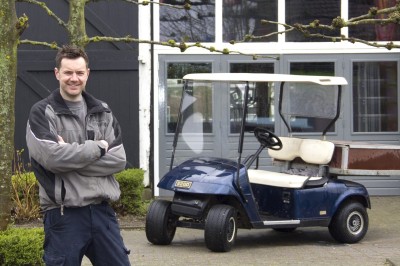 the complete Campsite De Pekelinge team. Your first contact will often be with our reception staff. You will be assisted by Margriet, Lieke, Claudette, Kirsten, Kim, Emmy, Mirelle and Pascal either on the phone or via email before your stay and during your holiday. We would like to extend a very warm welcome to you to our campsite.
Alfred, Ad, Mario, Krijn and Alwin form our technical team. They keep the site and all facilities in tip top shape.
Of course there is nothing as important as a clean toilet building. But it goes without saying the central building, the facilities and all our rented accommodation need to be kept clean by our housekeeping staff too. Marieke and her team are responsible for this.
Are you in the mood for some extensive dining, or do you prefer a quick snack? Michiel and his colleagues look forward to welcoming you in Brasserie De Pekelinge and in the snack bar.
You can get all your groceries from Jmmy's supermarket around the corner. Jimmy and his crew have organised a very complete range of products and a neat and spacious shop. It goes without saying the fresh rolls each morning also form part of the service!
Vico 's Kids Club and the entertainment team have been able to rely on Kayleigh, Esmee, Yi Oin and colleagues from the Animatie Compagnie's enthusiasm for many years. Tycho, Arlene, Jeroen and Pascal are here for all your Sport & Adventure activities.
Do you have any questions for us before your holiday? Or have you come across something during your holiday which we can sort out for you? Or would you simply like to come over for a chat? The entire team at Campsite de Pekelinge is ready to assist you! We would like to take this opportunity to thank you for choosing to stay with us on our beautiful campsite.
Do you want to book for a period longer than 3 weeks? Contact in that case the camping itself directly by phone or email.